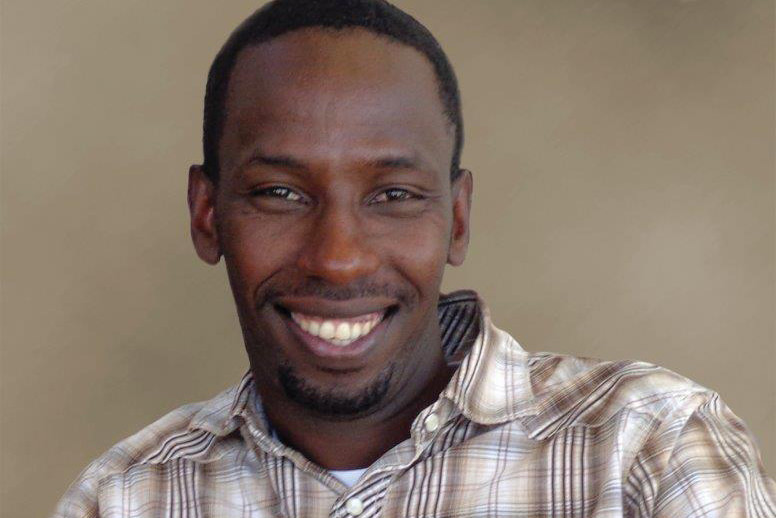 For Richard, a native of Rwanda, education changed everything. After being granted asylum in the United States, Richard arrived in Pittsburgh with a passion for learning. "At the time of the genocide, seventy-five percent of people in my home country had no access to education. It is lack of education that caused the genocide," Richard says. More than twenty years have passed since the violence erupted in Richard's hometown of Kigali, and the loss of his father and family members still haunts him.
At Literacy Pittsburgh, Richard found the support system he needed in Donna Schulte, a volunteer tutor, who quickly became his greatest supporter. For three years, Richard met with Donna for English as a Second Language lessons. Their weekly sessions focused on reading and writing skills as well as preparation for the U.S. citizenship test, which Richard recently passed.
Richard currently attends classes in electrical engineering, and he will graduate next spring. His dream is to earn an engineering degree and a master's in project management.
"What I have achieved in Pittsburgh, I never thought I could achieve in my lifetime."
He has never forgotten his roots and where he comes from. Inspired by the generosity of many individuals who helped him along his journey, Richard has started a non-profit, The Bridge to Hope. Its mission is to provide aid to children in Africa by collecting gently used clothes, shoes, and books. On a visit to Rwanda, Richard brought sixty pairs of donated shoes that he distributed to local children so that they could play soccer without injuring their feet. For many of the children, it was their first pair of shoes. 
Literacy Pittsburgh (formerly Greater Pittsburgh Literacy Council) helps create better lives through learning. Recognized as a national leader in adult and family literacy, Literacy Pittsburgh is the largest provider of adult basic education in Allegheny and Beaver Counties. Last year, Literacy Pittsburgh helped some 3.700 individuals acquire the skills needed to reach their fullest potential in life and participate productively in their communities. Literacy Pittsburgh provides free, personalized instruction in workforce readiness, high school diploma test preparation, digital literacy, English language learning, math, reading, and family literacy through one-to-one and small class instruction. Founded in 1982, it serves local adults through numerous neighborhood locations and its Downtown Pittsburgh Learning Center.