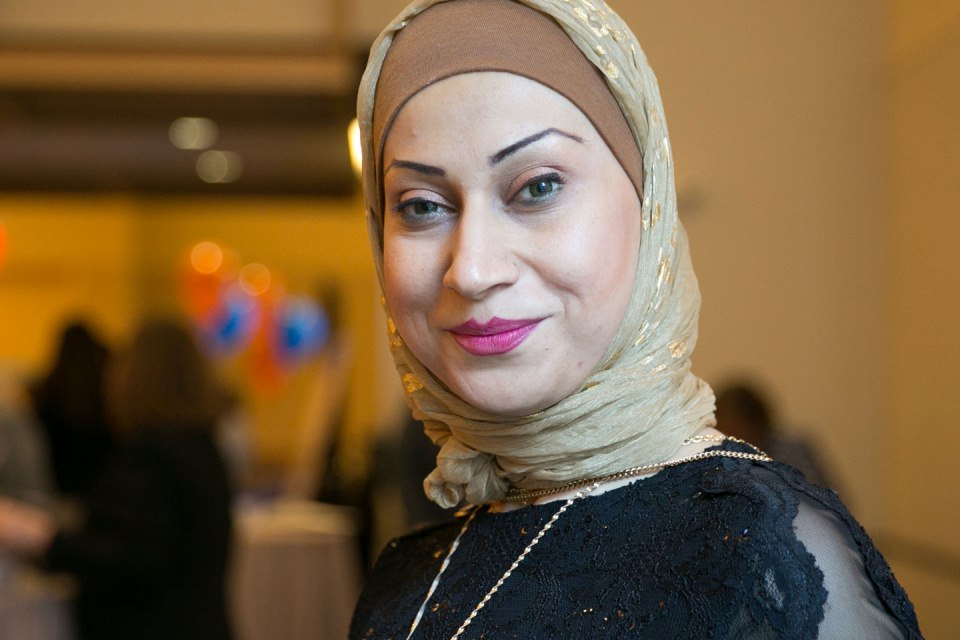 Hindreen Al Khafaji came to the United States from Iraq. She and her family lived in a UNICEF-operated camp for people from cities all over Iraq. Each of the 230 people there were driven from their homes and livelihoods by ISIS.
She wrote articles about their suffering and became a threat to ISIS. Her family went into hiding, but she kept writing words of comfort and liberation. Finally, when they threatened to kidnap her daughter, Hindreen and her family left the country.
Hindreen came to Literacy Pittsburgh during her second week in America. The adjustment was difficult. "In Iraq I had been a writer, a leader of a woman's group, a voice for change. I could move people," she explains. "Here, I was nothing."
Although she could speak English, the American dialect proved challenging. She also needed to learn how to write a resume, perform well in an American job interview, apply for school and even how to make small talk. "I needed someone to put me on the first step of my path because I didn't come to America to do nothing or to be lazy," Hindreen explains. "I wanted to be a success." 
Hindreen graduated from Community College of Allegheny County and went on to pursue her bachelor's degree. As for Hindreen's future goals? "Eventually I want to be a doctor, like my father."
Literacy Pittsburgh (formerly Greater Pittsburgh Literacy Council) helps create better lives through learning. Recognized as a national leader in adult and family literacy, Literacy Pittsburgh is the largest provider of adult basic education in Allegheny and Beaver Counties. Last year, Literacy Pittsburgh helped some 3.700 individuals acquire the skills needed to reach their fullest potential in life and participate productively in their communities. Literacy Pittsburgh provides free, personalized instruction in workforce readiness, high school diploma test preparation, digital literacy, English language learning, math, reading, and family literacy through one-to-one and small class instruction. Founded in 1982, it serves local adults through numerous neighborhood locations and its Downtown Pittsburgh Learning Center.